We're here to help.
Caring support that empowers.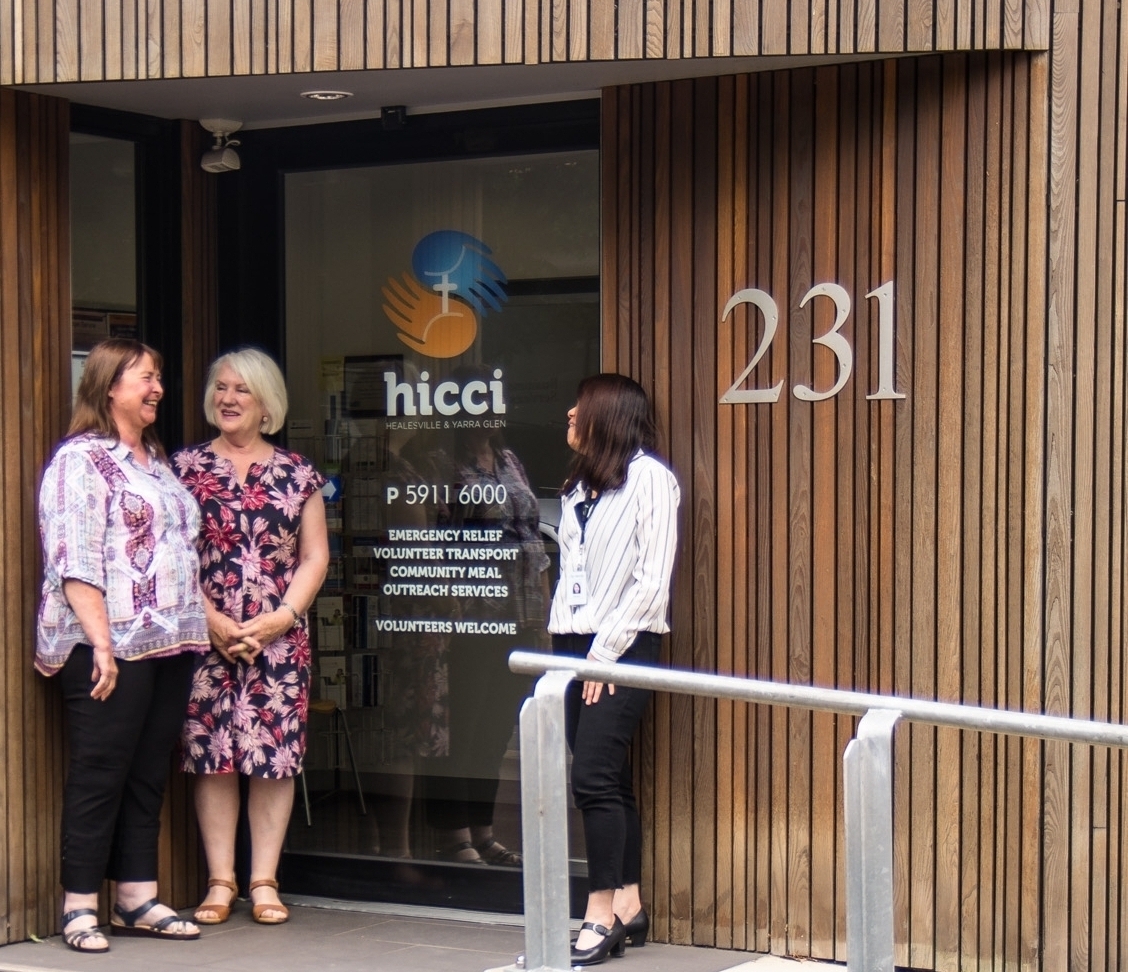 HICCI is here to help.
We provide caring and empowering support to the communities of Healesville, Yarra Glen and the surrounding areas.
VOLUNTEER
Talk to us about your best volunteer fit.
IN-KIND SUPPORT
Put your goods or services to good use!
Make a Donation
Help us help those in need.
"HICCI is a great organisation. We would not cope without them."
- Local community member